Helensburgh Lions Colouring-In Competition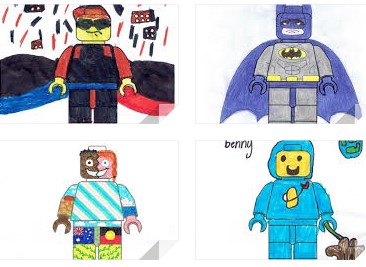 Kids, get your colours out and get colouring! You can colour-in with your crayons, pencils, or paintbrush. You can also add decorations, additional artwork or drawing.
Terms & conditions for Helensburgh Lions Club inc colouring competition.
* This competition is FREE to enter.
* The competition is open for children aged between 4 and 12 years of age. (As at 26th April 2020)
* The competition will be in three age groups. 4 to under 7 year olds, 7 to under 10 year olds, and 10 to 12 year olds. (As at 26th April 2020)
* The competition runs until 5pm Sunday 26th April 2020. (No need to rush)
* The child must be resident in the 2508 postal area.
* One entry per child. (If more than one entry is received only the first entry received will be judged)
* Parents can assist with completion of the form, and emailing of the form/picture only. (Not completion of the picture!)
* The competition will be held online and judged by Helensburgh Lions Club members whose decision will be fair and final.
* There will be one LEGO® prize per age group.
* The winner's parent/guardian of each group will be notified by phone approx one week after the competition ends.
* Each age groups winning picture and the first name of the child, will be posted on the Helensburgh Lions Facebook Page after notification.
How to enter.
* Once you have read and agreed to the rules above click on the download links below to proceed.
* Here is the entry form and picture for you to download and colour.
* Next step is to complete the picture.
* After colouring in, scan & email the completed entry form and completed picture to events@helensburghlions.org.au
Enjoy the competition and good luck.