Helensburgh Lions Stanwell Park ANZAC Day Service
Helensburgh Lions established the Stanwell Tops War Memorial which was dedicated Saturday 17th April, 1982 and Lions hold a memorial service every ANZAC day at 10am. Here are some Photo's from the 10am, 25th April 2017, 2018 & 2019 ANZAC Day Services
Unfortunately due to COVID-19 there wasn't an Anzac Day memorial service in 2020 however services resumed again in 2021.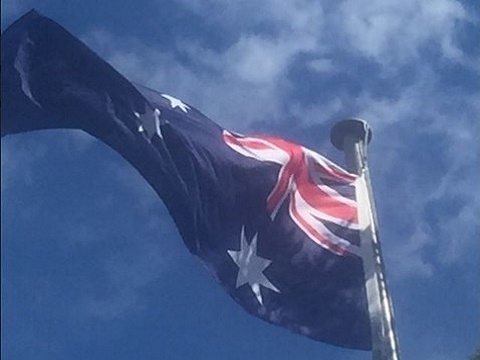 About the Memorial
The Stanwell Tops War Memorial Park consists of an anchor feature, a garden and a stone obelisk situated on a triangular block of ground, directly opposite the Princess Marina Track at the Cnr Stonehaven Rd & Lawrence Hargrave Dve, Stanwell Tops, NSW.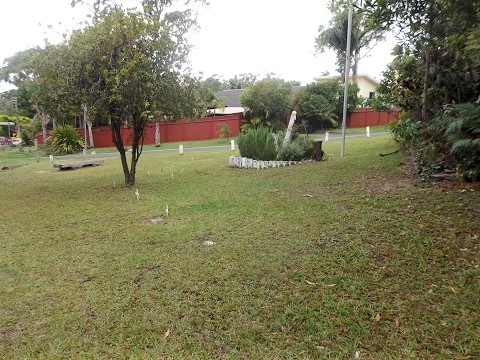 The Obelisk is over 15 metres high and is made of local stone and is in the fashion of the bow of a ship. A flag pole sits in front. A bronze bollard sits on top which came from the original HMAS Sydney which was engaged in Australia's first naval battle with the German Raider/Cruiser the SMS Emden, sinking it on the 9th November 1914 off the Cocos islands. The stone Obelisk was designed by Henry Halloran (Property Developer, Auctioneer, Surveyor and Vice President of the Town Planning Association of NSW) and was built in 1934. It existed prior to the establishment of the current war memorial park.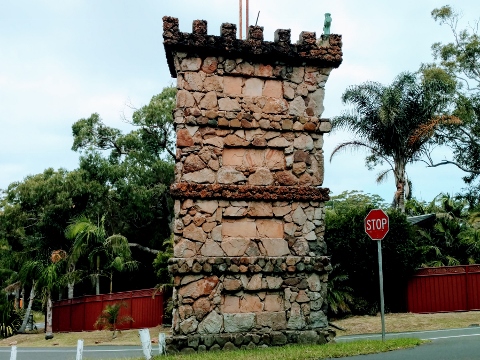 The establishment of the war memorial was a project by the Lions Club of Helensburgh, established because at the time there was no memorial in either Helensburgh or the surrounding local area. The Office of the Lord Mayor of Wollongong, then-Councillor Frank Arkell, was approached for consideration of granting the Lions Club suitable land, and the Wollongong City Council offered a location that was conveniently between all areas of the community.
The site was dedicated and consecrated on Saturday 17 April 1982 by chaplains from the Defence Force and by local ministers of religion, representing both the Army and the family of Warrant Officer Kevin "Dasher" Wheatley. Mrs Wheatley and her family were in attendance on the day to lay a tribute to her husband, and she planted the first white cross in the field.
The addition of the anchor was proposed by then Naval Warrant Officer Dennis J Weatherall to his then Rear Admiral Sir David Martin, with the intention of adding a nautical object as a place of pride in the memorial park. The anchor was originally from the HMAS Sydney II and was collected from storage at the Naval Supply Depot. The Lions Club has plans to upgrade the site, including the addition of memorabilia from both the Army and RAAF and another plaque for those who served in wars post–1982.
The Stanwell Tops War Memorial Park is a much-used memorial, with the surrounding communities holding services at the memorial on Anzac Day each year since its establishment.
Lest we forget.