Helensburgh Lions Club Country Fair
LATE NEWS: Unfortunately due to the Covid-19 climate that we are all now living and working with, Helensburgh Lions Club have decided against proceeding with the Country Fair in October 2020.
Under current requirements the Lions club would have incurred increased financial costs and required significantly more people resources on the day to be compliant and manage a Covid-19 safe plan within the guidelines.
The risk of being non-compliant may have exposed the club to significant financial damages. Should there be an easing of restrictions there may be a possibility that we could hold an event on Easter Saturday 2021.
We are sure that you will be as disappointed as we are, but hope that you will understand this decision.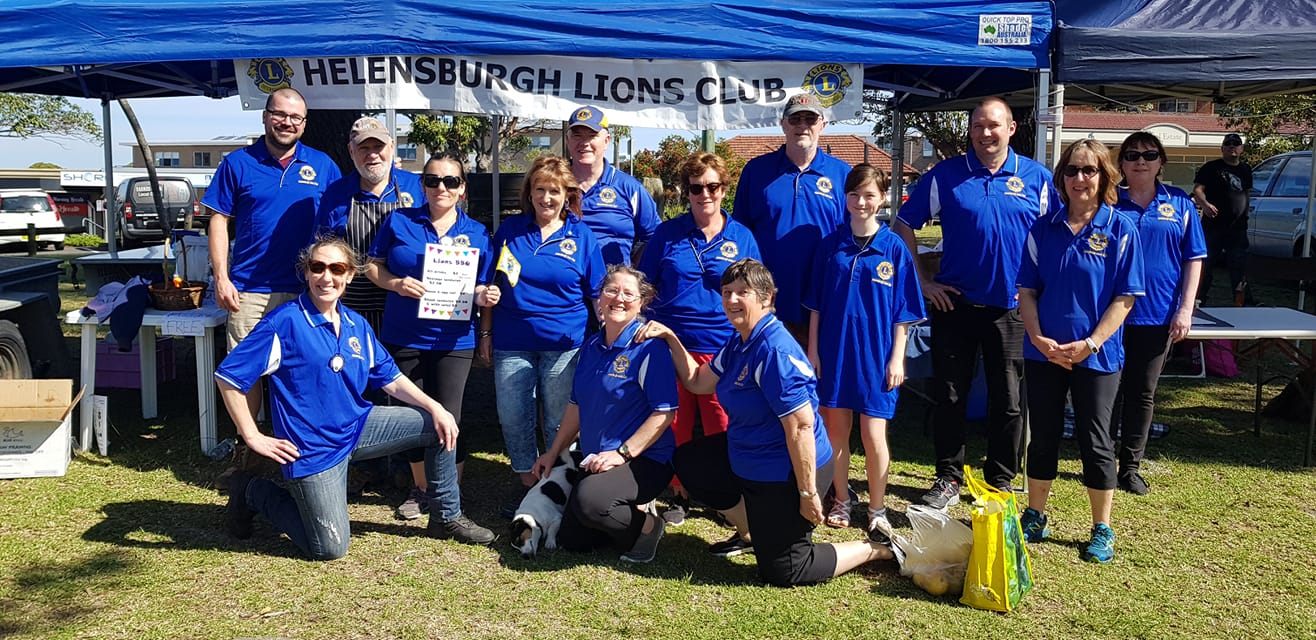 Helensburgh Lions organise and hold the Annual Country Fair at Charles Harper Park on the 4th Saturday of October every Year. Last Year it was on Saturday 26th October, 2019.
Listen to the music, watch ongoing entertainment, eat some delicious food, Christmas shop around our variety of market stalls, have fun on carnival rides, get your face painted - all wrapped up in the warmth and family fun you've come to expect from our annual country fair.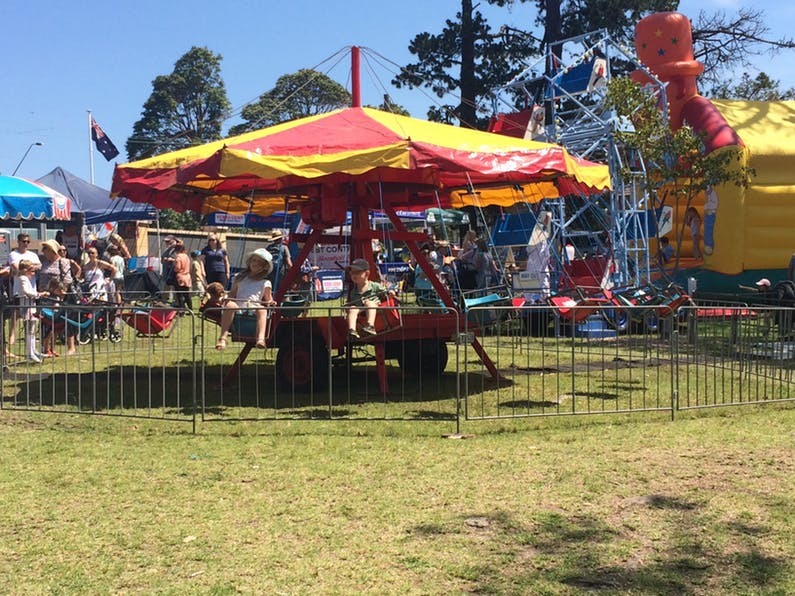 Charles Harper Park becomes a hive of activity, with over 70 stalls and of course our famous Lions BBQ, where you can get a sanga on bread, bacon & egg roll, and a drink.
Funds raised from the Fair & BBQ go towards the cost of running the Fair, and the support activities we provide in Helensburgh.
So mark the date and time in your diary and come along. The Lions BBQ will be open from 8am for the early birds, stalls will be active in the park from 9am, with the official opening at 10am, and closing at 3pm.
Stay tuned for this Years entertainment schedule but below is last Years entertainment...
2019 Entertainment schedule
10:00 Official Opening with Lee Evans
10:15 2508 Youth Band
10:30 Symbio reptile display
11:00 Pete Jordan & his young muso's
11:30 Burgh Kids & Teens acrobatics & juggling
12:00 Aubrey Purton Duo
12:55 Trixie & Friends
01:00 George Mann
01:45 Irish Dancers
02:30 EDA/Helensburgh Dance Studio
03:00 GRAND FINALE with Fiddledance
03:30 Helensburgh Lions Celebrate 40 Years
04:00 Official Close
2019 Post Fair Roundup
Thank you to the following sponsors that provided Gifts and/or Vouchers that were used as raffle prizes. Congratultions to the raffle winners. Helensburgh Lions thank you all for your support.
Switched on Mechanical
Post Office
Cafe Diem
Helensburgh Butchery
Helensburgh Hotel
Tradies
Helensburgh Pharmacy
Coles Supermarket
Peabody's Metropolitan Coal
Bear Trader
Anthony's Die Casts
Criniti's Fresh
Premium Liquor
Helensburgh Vet
Oat & Honey
Aevum Physiotherapy
Anna Fantastic
Jasmine Sky
Raya Thai Restaurant
Govinda Valley Retreat
Kam Tim Restaurant
Helensburgh Newsagency
Helensburgh Massage Therapy
Taronga Zoo
Thank you to everyone who attended in 2019 (Public, Stallholders, Entertainers & Ride Operators) that made it a great day! Yes it was windy, but a great day nontheless. 😄