Helensburgh Lions Community Sign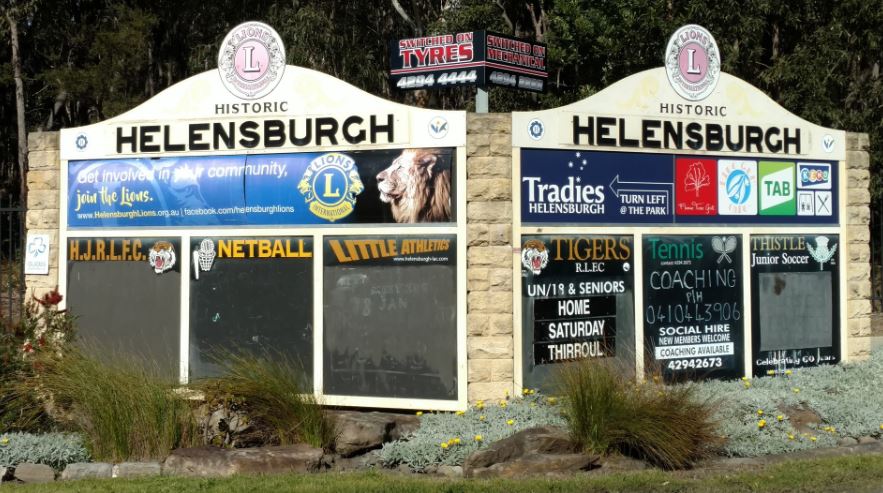 Community Sign
The Helensburgh Lions Club Community Sign (located at the top of Parkes St, Helensburgh), provides a unique advertising opportunity for local businesses and community groups (including panels for local sporting clubs).
The Community Sign provides 24/7 exposure for participating groups - each of the upper advertising spaces available is a massive 4m x 1m (or can be split to 2m x 1m), yours to keep, to re-use over and over again. Advertising blocks are in 2 weeks increments, which can run for longer when there is less demand (such as during Winter). The signs are not currently illuminated at night.
Costs (not including printing)
Businesses $90pw for 4mx1m ($45pw for 2mx1m) / Community Groups $ by negotiation
All bookings must be directed to Rod Peppernell via the following email address or form....
mailto:info.helensburghlions@gmail.com (or) use the form below.